Spencer Geren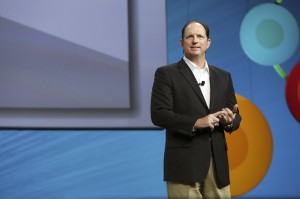 Spencer started in territory sales with Lever Brothers Company in 1990 and was only the 2nd. person in that market to be promoted to District Technology (precursor to today's Category Management role) In this position a seed was planted on how powerful information can be in decision making and the financial impact that insight can have when shared both internally and with customers.  Fast forward a decade to Church and Dwight Co., where Spencer acted as a "change agent" on the role of technology, automation and data.  In addition to his Region responsibilities he was always part of multiple technology project teams, implementation teams and in-house consultancy.  This led to national deployment of interactive tools and reports that he developed in conjunction with IT, Trade Marketing and the Executive team.
In 2011, Analytics was identified as a key pillar of growth at Telerx Marketing (Merck Pharma subsidiary) and Spencer was recruited to lead the sales and consulting effort for this exploding venture called "Big Data."  2014 brought new opportunities with Deoleo USA, a Consumer Products Food Company HQ'd in Madrid Spain.  Working with the largest US retailers to grow sales… Spencer leveraged his experience with data analytics to secure "game changing" wins with key customers.    Be it syndicated data, internal data or customer data Spencer harnessed these disparate data silos taking the value from "zero to zen."  
Whether working with clients, developing solutions or buried in development his passion for data has spanned 20 plus years. A true digital evangelist.
Spencer holds a Bachelor of Science Degree in Economics from Florida State University. He has spoken at IBM's Information on Demand conference in Las Vegas, one of the largest gatherings on information, analytics and Big Data as well as GRMA on the value of analytics across an organization.